ATL COLD STORAGE
(A Division of Maritime Freight Systems, Inc.)
Pensacola, Florida
Contact - Bill Sadler - 850-602-6555
or
Email - bsadler3@bellsouth.net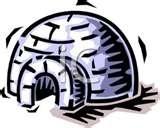 HISTORY OF ATL COLD STORAGE - PENSACOLA, FLORIDA
ATL Cold Storage was founded in 1990 and located in the Ellyson Industrial Park - Pensacola, Florida on twenty three acres of property. After sustaining severe damage from Hurricanes in 2004 and 2005 - the Facility was moved to it's current location on Amber Street in Pensacola just west of I-110. The Cold Storage Facility, with approximately 300,000 sq ft of space, provides Freezer, Cooler, Candy, and Dry Storage. In addition, many other services are available such as sorting and segregating, labeling, load transfers and much more. We have long established relationships with many Customers Nationwide in the Food & Distribution Industry. Let us be your Cold Storage & Distribution network for the South East and Gulf Coast Region.
DRAYAGE SERVICE
We offer Drayage Service covering from Mobile, Alabama to Panama City, Florida. If you have a need to drop ship into our Warehouse for Dock Pick Up or are in need of Local Dry or Refrigerated Drayage Service please give us a call. We offer Liftgate Service on all of our Straight Truck Deliveries.
" OFFICE AND WAREHOUSE SPACE
If you or your Company seeks brand new Office Space and/or Refrigerated/Dry Warehouse Space give us a call immediately. We currently have different combinations of Office/Refrigerated & Dry Space including Dock Doors and Truck Parking available for short and long term lease. This facility is ideal for Regional Distribution of Goods, Trucking Operations, Production and/or Packaging. There is no other facility in North West Florida that offers such a unique space for turn key operations.
Plenty of room for Tractor Trailer Parking!!!!!!
Dry space from 13,000 sq ft up to 30,000 sq ft is available. Refrigerated Space is available from 5,000 sq ft up to 15,000 sq ft of Freezers and Cooler operations. Unobstructed access is available 24/7 and 365 days per year.
If you have a need to establish Operations in NW Florida; contact us and we will be glad to tailor an Agreement to meet your needs!!!!!